thanks to
Ms. Jennifer Fabulous
1. What is your favorite item of clothing?
i have too many dresses to count. i love each and every one of them. i also love a good pair of shoes.
2. What are your biggest obsessions right now?
Hollywood Intuition for Target
found
here
studs. shoes. bright colored handbags. big splurges as well as little ones at target or h&m. i bought most of the handbags in the hollywood intuition line because i fell in love with the rich colors and reasonable prices. i'm currently wearing the orange one which brings life to any outfit. oh and non fashion - twitter. obsessed.
3. Who inspires you?
hm, i'm not quite sure. i usually wind up starting my own trends. i like to go a bit out of the box. i sometimes love mainstream trends and other times i really don't.
4. Who is your favorite designer and why?
for clothing? that's a toughie. i love a lot of designers as well as a lot of smaller brands. a year ago, i would have said hands down juicy couture. my style has evolved a lot.
for shoes... lately it has been
pour la victoire
and of course my summer staple of
havaianas
. i recently bought the
jimmy choo & hunters collab
rainboots and i love them. even with shoes though, i love many designers.
5. What is your most favorite song ever?
seriously simple yet really tough questions! one of my favorite songs will always be sexy back. haha, it just brings back so many memories.
6. What is your favorite song of the moment?
sexy bitch by david guetta and akon (that was mildly embarrassing to admit)
also evacuate the dance floor by cascada, the new black eyed peas album and the lady gaga album. i like upbeat music - it keeps me in a good mood! and it is always the best type of music to work out with.
7. If you were a candy, what would you be?
caramel. definitely. haha :p or orbit gum in wintermint. i have like PACKS a day. it's a bit ridiculous.
8. Red, orange, yellow, green, blue, indigo, and violet. What words make up your rainbow?
determined. passionate. realistic but still a bit optimistic.
9. What is your favorite film?
legally blonde. although i love like any reese witherspoon movie. i also LOVE the godfather. i really love to watch movies and i have a lot of favorites :p
10. Who is your favorite actor/actress?
reese witherspoon & sandra bullock for actresses
mr. michael c. hall (aka dexter..loveeee him)
11. If you could be anywhere in the world right now, where would it be?
i spend a chunk of my childhood in boca raton, florida. i love it there. i also adore washington, dc. so either one of those places ;)
12. What are your three favorite smells?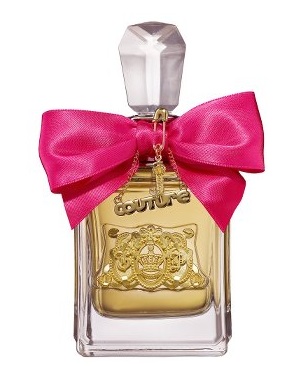 good perfume (viva la juicy, ralph by ralph lauren, the harajuku collection)
a homecooked meal
and who could resist a good smelling boy :P
13. What are your three favorite tastes?
this is unfair! haha. there is probably no way i could limit it to three.
okay, i'll try... italian food, orbit wintermint (i can't live without it), iced tea (especially that mojito one...SO GOOD)
14. What is your most treasured possession?
another tough one. i don't even know where to start.
15. What did you want to be when you grew up?
lawyer. i've wanted to be one for a very long time, but i'm still toying around with what type of specific law i would like to go into.
16. If you were an ice cream flavor, what ice cream flavor would you be?

coffee or strawberry cheesecake
17. If someone made a short film about your life, who would play you?
wow, i can't think of a celebrity that truly resembles me. i would love reese witherspoon to play me though.
18. What would the perfect afternoon consist of?
a good lunch, shopping, a nice swim in a heated pool :p
19. If you were a flower, what would you be?
lily or tulip.
20. Tell me a random thing...be it your favorite line from a song, scene from a movie, or quote from a book...tell me about something that you love.
i'm a total girly girl but after going to a yankees game in july, i've started to love baseball. don't get me wrong, i always loved the yankees but now i take a bigger interest. i love watching yankees games.
it might have to do with these boys though....
(seriously, how can you not love the faux hawk?)
;P
oh and another random thing.
i have a cue card from the set of regis and kelly in my living room. a stagehand gave it to me. i actually got on stage and met david cook bahaha a story i will tell if anyone is interested :p
I TAG EVERYONE TO TAKE THIS...